Regular price
$19.00 AUD
Sale price
$19.00 AUD
Unit price
per
Sale
Sold out
❤️ Free samples with every order
🕒 3-6 business days
🚚 FREE Shipping on orders over
$50
✔️ 100%
authentic
products
Lion Japan
Kids Bufferin Cold Syrup
Description
1) If you want to take it to children, please take it under the guidance and supervision of their parents.
(2) For infants under 2 years old, give priority to seeing a doctor and take it only when it is unavoidable.
(3) Please strictly observe the usage and dosage.

* How to pour: Place the mouth of the bottle on the edge of the measuring cup and pour. If you pour the bottle apart, the syrup may drip on the mouth of the bottle and once it hardens, the cap may not open.


● What you should not do
(If you do not observe it, the current symptoms will worsen, and side effects and accidents will be more likely to occur.)

1. 1. Do not take the following people
(1) Persons who have had allergic symptoms due to this drug or the ingredients of this drug.
(2) Persons who have had asthma after taking this drug, other cold remedies, or antipyretic analgesics.
2. Do not use any of the following medicines while taking this drug
Other cold medicines, antipyretic analgesics, sedatives, antitussive expectorants, oral medicines containing antihistamines (oral medicines for rhinitis, vehicle sickness medicines, allergy medicines, etc.)
3. 3. After taking this medicine, do not operate the vehicle or machinery (drowsiness may occur).
Four. Do not take this drug if you are breastfeeding, or avoid breastfeeding if you take this drug
Five. Do not drink alcohol before or after taking
6. Please do not use it for a long time
Efficacy / effect
Relief of cold symptoms (snot, stuffy nose, sneezing, coughing, tan, headache, sore throat, joint pain, muscle pain, fever, chills)
Usage / dose
Take the following dose 3 times daily after each meal and, if necessary, before bedtime.
It may be taken up to 6 times a day at intervals of 4 hours.

Age: 1 dose
3 to 7 years old: 10mL
1 to 3 years old: 7.5 mL
6 months or more and under 1 year old: 6 mL
3 months or more and less than 6 months: 5 mL
Less than 3 months: Do not take
Ingredients
In 60mL
Acetaminophen ・ ・ ・ 300mg
(Lowers fever and relieves headaches and sore throats)
dl-Methylephedrine hydrochloride ・ ・ ・ 20mg
(It makes breathing easier and suppresses coughing)
Dextromethorphan hydrobromide hydrate ・ ・ ・ 16mg
(Squeeze the cough)
Guaifenesin ・ ・ ・ 80mg
(Make it easier to put out)
Diphenhydramine hydrochloride ・ ・ ・ 25mg
(Relieves allergic symptoms such as sneezing, stuffy nose, and stuffy nose)
It contains sucrose, glycerin, caramel, citric acid, citric acid, sodium benzoate, paraben, propylene glycol, fragrance, and ethylvanillin as additives.
Precautions for storage and handling
1) Store in a cool, dry place out of direct sunlight.
(2) Please keep out of reach of children.
(3) Do not replace it with another container (it may cause misuse or change the quality).
(4) After using the measuring cup, wash it with water and store it cleanly.
(5) Do not use the product after the expiration date.
(6) If it is difficult to open the cap, soak the cap in hot water (50-60 ° C) for 2 to 3 minutes to make it easier to open.
To consult
1. 1. The following people, please consult your doctor, pharmacist or registered distributor before taking
(1) A person who is being treated by a doctor or dentist.
(2) Pregnant women or those who are thought to be pregnant.
(3) Elderly people.
(4) People who have had allergic symptoms due to medicines.
(5) People with the following symptoms.
High fever, difficulty urinating
(6) Person who received the following diagnosis.
Thyroid dysfunction, diabetes, heart disease, hypertension, liver disease, kidney disease, gastric / duodenal ulcer, glaucoma

2. If you experience any of the following symptoms after taking this medicine, you may have side effects. Stop taking this medicine immediately and consult your doctor, pharmacist or registered distributor with the document.

Related parts: Symptoms
Skin: Rash / redness, itching
Digestive: nausea / vomiting, loss of appetite
Psycho-nervous system: dizziness
Respiratory: shortness of breath, shortness of breath
Urinary system: Difficulty urinating
Others: Excessive decrease in body temperature

In rare cases, the following serious symptoms may occur. In that case, please see a doctor immediately.

Share
View full details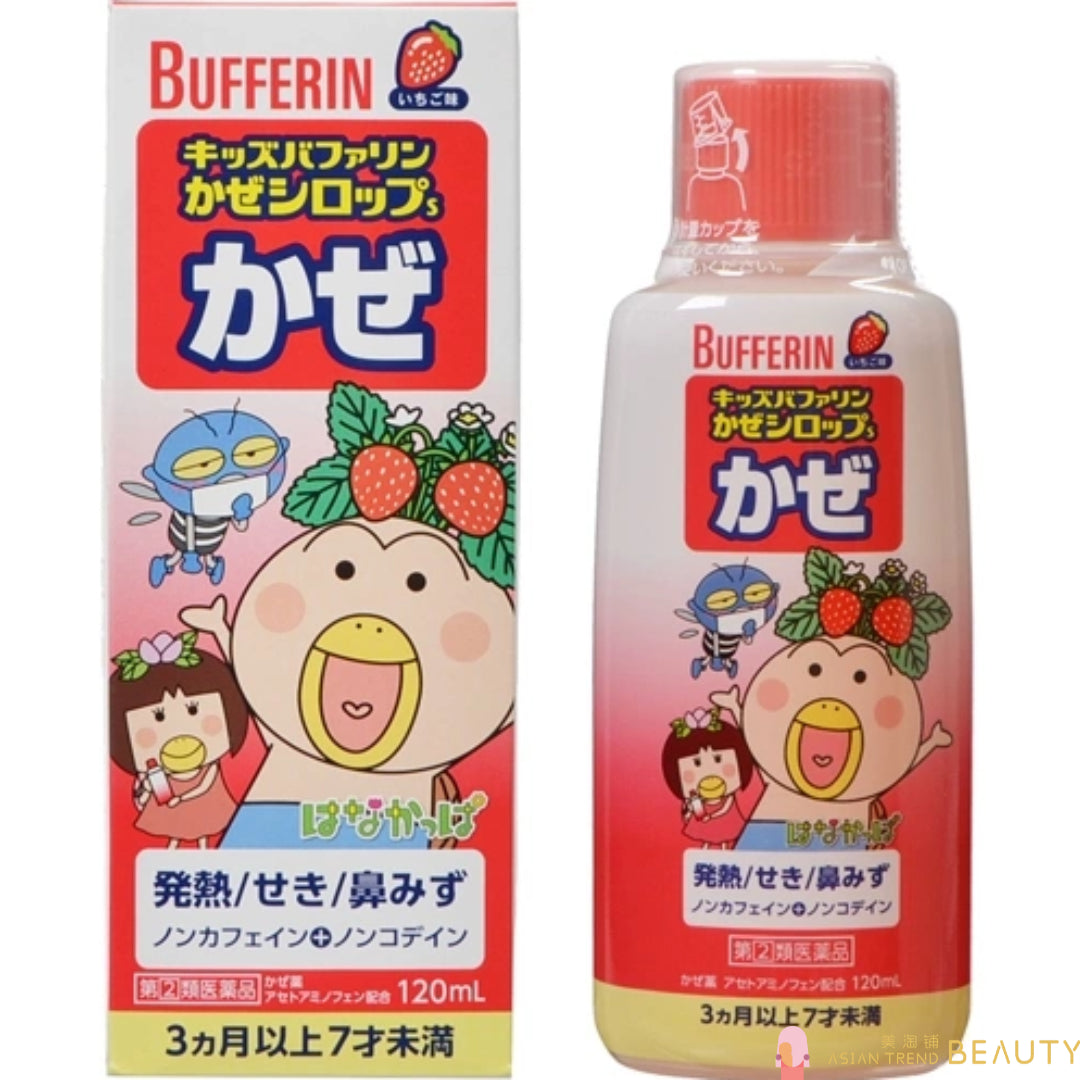 Free Shipping for orders over $58

Get your products delivered for FREE when you order is over $58.