Regular price
$17.00 AUD
Sale price
$17.00 AUD
Unit price
per
Sale
Sold out
❤️ Free samples with every order
🕒 3-6 business days
🚚 FREE Shipping on orders over
$50
✔️ 100%
authentic
products
Aneron Japan

Travel Motion Sickness Nausea Relief
Desciption
Aneron "coated capsules" is a capsule that has an excellent effect in preventing and alleviating symptoms such as nausea, dizziness and headache caused by motion sickness. It is a long-lasting formula that can be used once a day, 30 minutes before riding the vehicle. If you take it immediately after experiencing motion sickness, you can relieve the nausea, dizziness, and headache caused by motion sickness.
Guidelines
[Warning] (If you don't follow these warning, your current symptoms will worsen, and side effects and accidents will easily occur.) The following persons should not take: 1. Children under 15 years old.

2. Do not take any of the following medications while taking this drug - Other motion sickness medicines, cold medicines, antipyretic analgesics, sedatives, antitussive expectorant, gastrointestinal analgesic, antispasmodic, internal medicine containing antihistamine, etc. (rhinitis internal medicine, allergy medicine, etc.)

3.Do not operate the vehicle or machinery after taking it as symptoms such as blurred vision and abnormal glare may appear.

[Consultation] 1. The following persons should consult with a doctor, pharmacist or a registered seller before taking:

(1) Person who is receiving medical treatment.

(2) A pregnant woman or a person who seems to be pregnant.

(3) Elderly people.

(4) Persons who have allergic symptoms due to drugs.

(5) Person with the following symptoms: urination difficulty.

(6) Person who received the following diagnosis: Glaucoma, heart disease.

2.If you have the following symptoms after taking this medicine, there is a possibility of side effects. Consult your pharmacist or registered dealer.

[Related sites] [Symptoms] Skin: Rash / redness, itching. Psychiatry & nervous system: Headache. Circulatory circulatory palpitations. Urine urinary dysuria. Others: hot flashes and abnormal glare.
Usage / DoseTake a dose once a day with water or lukewarm water.

However, take it 30 minutes before boarding vehicle to prevent motion sickness.

Adult (over 15 years old): 1 dose, 1 capsule per day.

Below 15 years old: Do not take.
Precautions

1) If it is used on children, it should only be used under parental supervision. 2) The dosage and administration should be adhered to.

Ingredients

Phenylamine maleate, ethyl aminobenzoate, scopolamine hydrobromide hydrate, anhydrous caffeine, pyridoxine hydrochloride (vitamin B6). Additives: silicon dioxide, gelatin, cellulose, sucrose, hydroxypropylcellulose , Ethylcellulose, glycerin fatty acid ester, talc, corn starch, methacrylic acid copolymer L, lauryl sulfate Na, vitamin B2, red No. 3, yellow No. 5, blue No. 1

Precautions for storage and handling

1. Please keep in a cool place away from direct sunlight.

2. Keep out of children's reach.

3. Please do not put into other containers. (It may affect product quality or damage the product)

4. Do not use after expiry date.


Share
View full details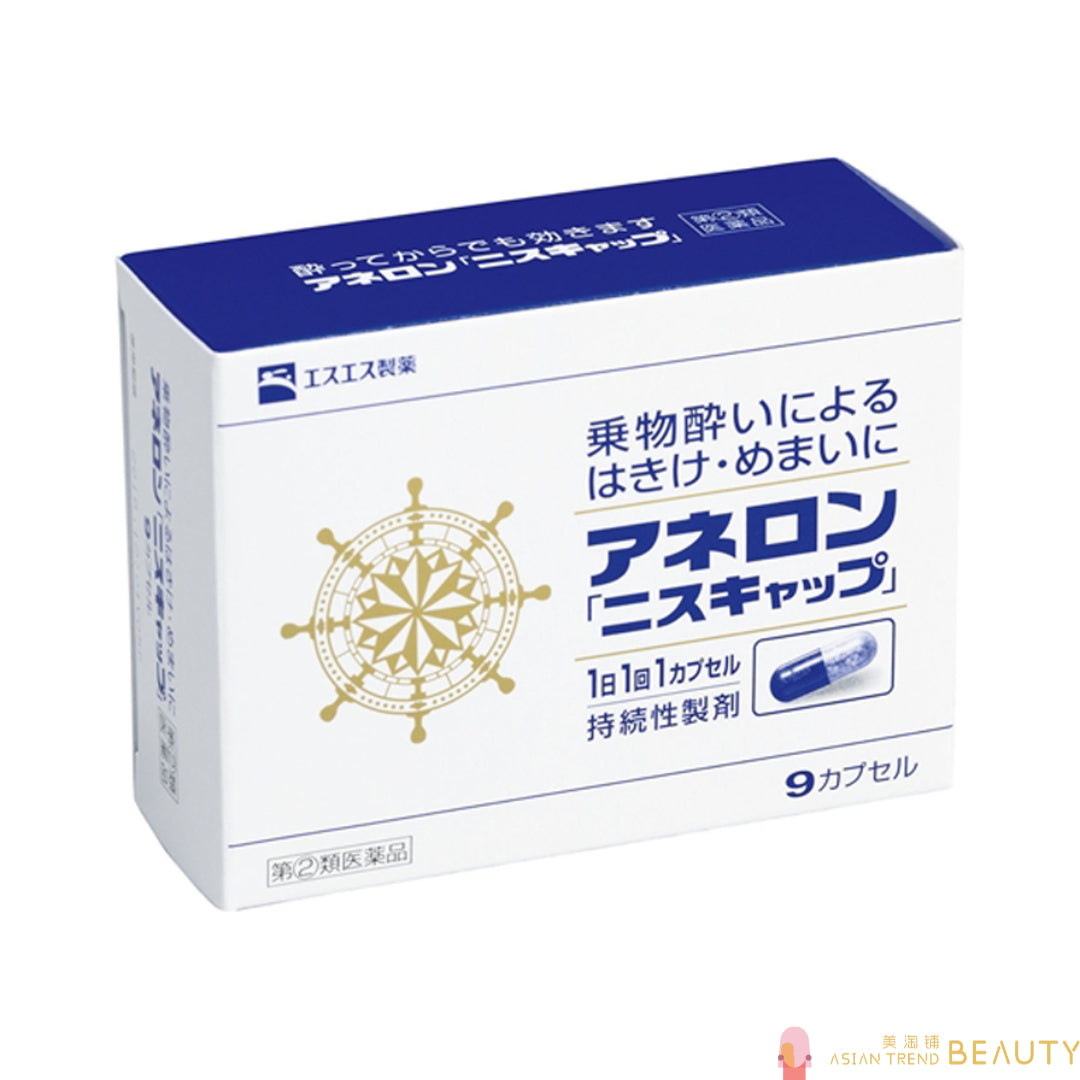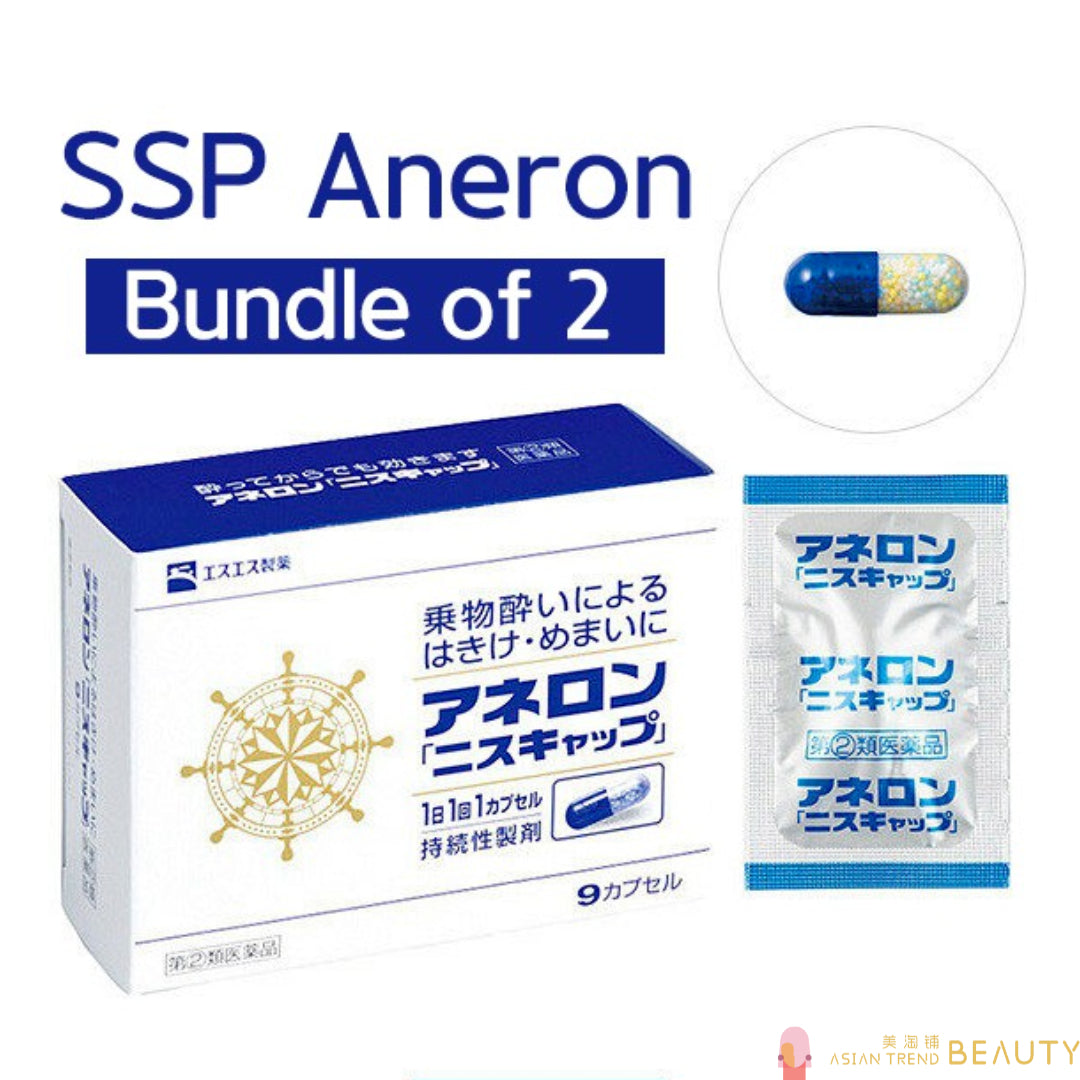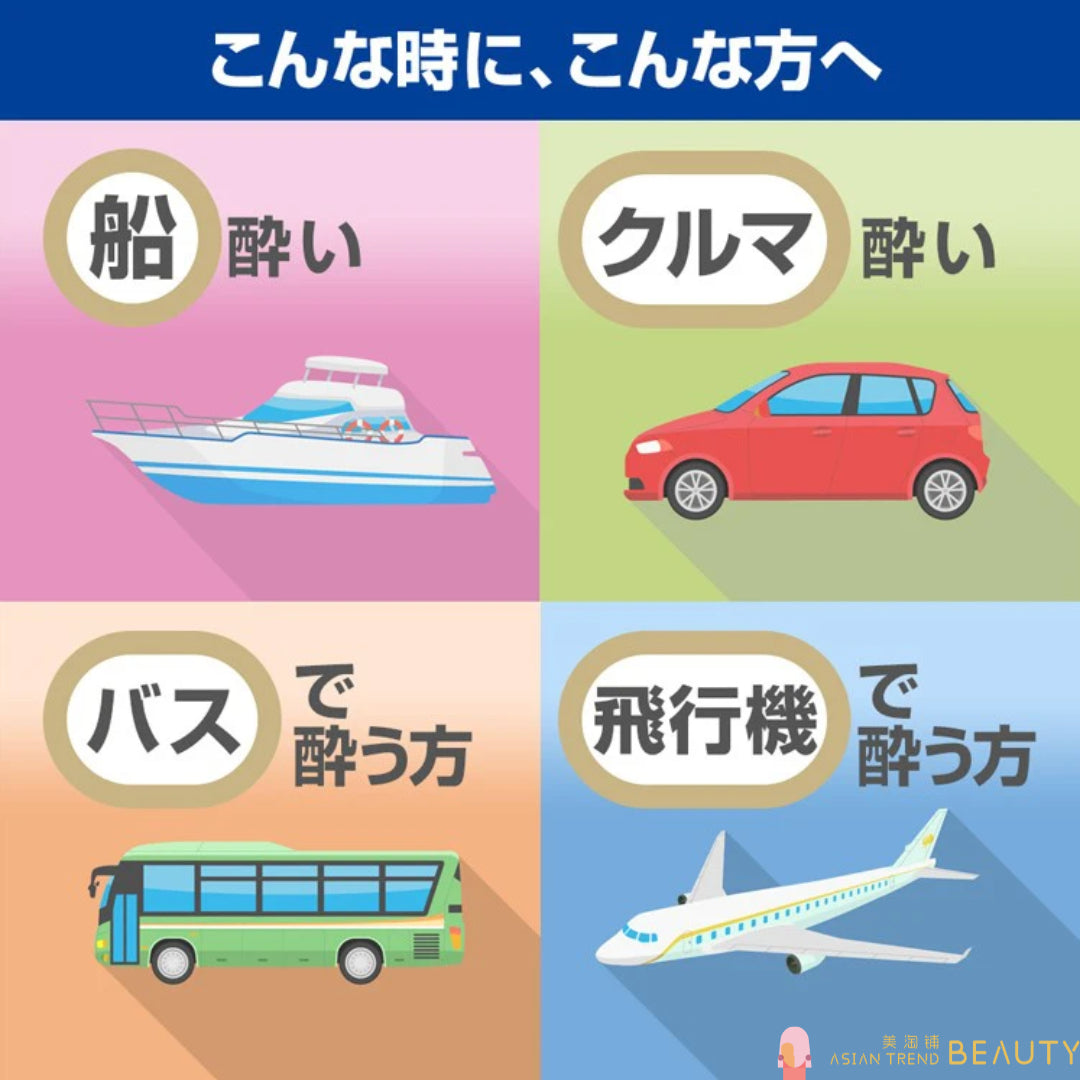 Free Shipping for orders over $58

Get your products delivered for FREE when you order is over $58.