Regular price
$32.00 AUD
Sale price
$32.00 AUD
Unit price
per
Sale
Sold out
❤️ Free samples with every order
🕒 3-6 business days
🚚 FREE Shipping on orders over
$50
✔️ 100%
authentic
products
Ohta-Isan Japan
Stomach Digest Medicine
Description
In modern eating habits, irregular diets and excessive intake of luxury items often put a strain on the stomach. Ohta's Isan is a gastrointestinal drug that matches the modern diet by combining antacids and digestive enzymes with a stomachic crude drug (natural drug). It has a mild and excellent effect on unpleasant symptoms such as overdrinking, heartburn, and stomach upset. Please make use of Ohta's Isan <separate package> so that you can spend your daily eating habits comfortably
○ Herbal medicine improves stomach function
The effective combination of seven kinds of stomachic herbal medicine improves stomach function and helps to improve unpleasant symptoms such as overdrinking, overeating, and stomach upset. In addition, stomachic herbal medicine is also effective for people with a weak stomachs or those who have no appetite.
○ Antacids neutralize gastric acid
By blending antacids with different effects, the acidity in the stomach is adjusted, showing excellent effects on heartburn, stomach pain, and stomach discomfort, as well as digestive enzymes. Make it easier to work.
○ Refreshing feeling and reliable
effect It is in the form of a powder to make the best use of the aroma and effect peculiar to crude drugs. The aroma of herbal medicine, combined with the refreshing sensation of L-menthol and the action of antacids, provides a refreshing and refreshing feeling. Also, because it is a powder, it acts quickly in the stomach.
For those who are not good at taking powders,
it is only easier to take the medicine in your mouth first, then add water and stir well with your tongue 2-3 times.
・ Ohta's Isan is available in cans (75g, 140g, 210g) in addition to separate packages.
・ In addition, the following sister products are available. Please use it according to your purpose.
Ohta's Isan A <tablet> For
nervous gastritis and chronic gastritis caused by stress, Ohta's Isan Gastrointestinal Medicine II (powder/tablet type is available)
Share
View full details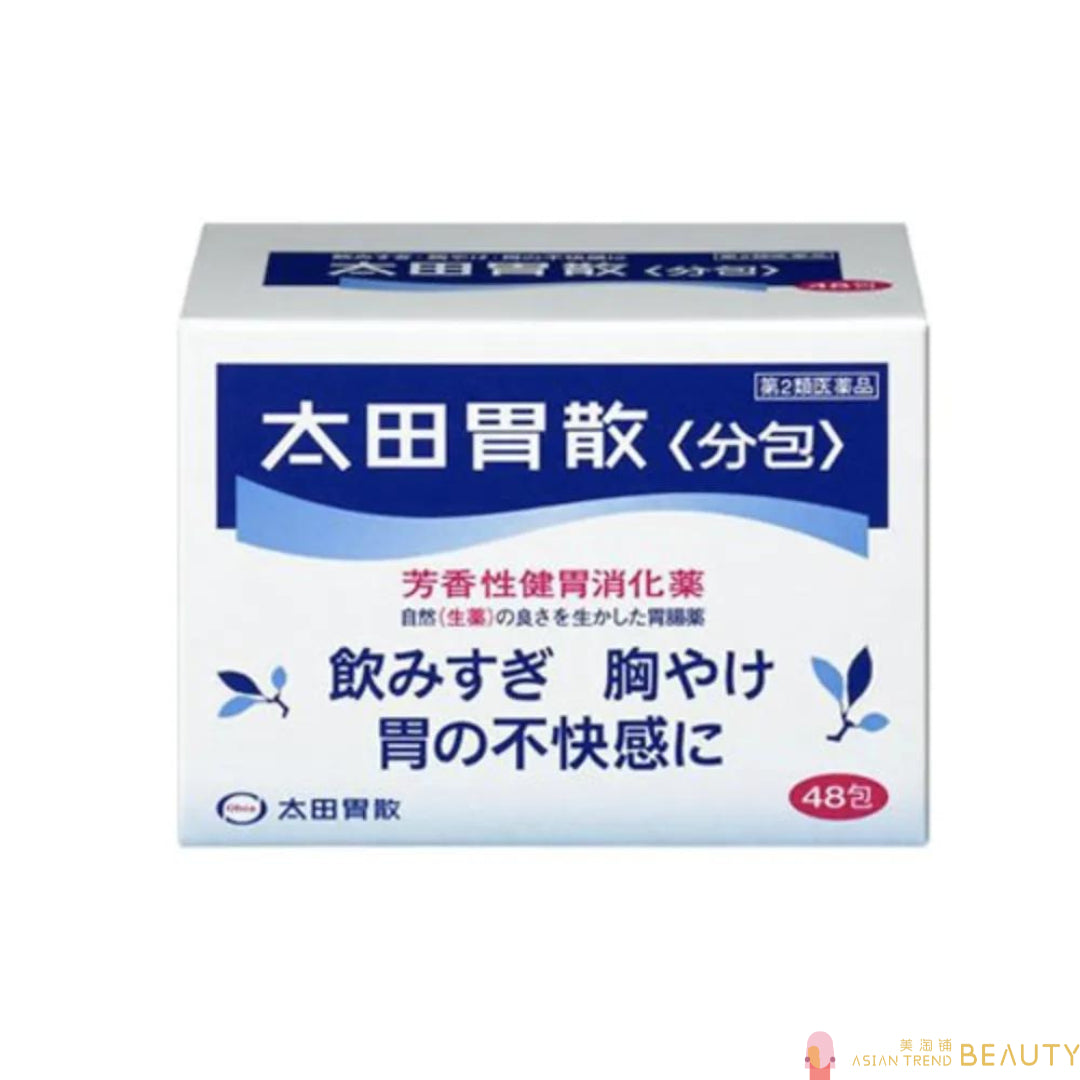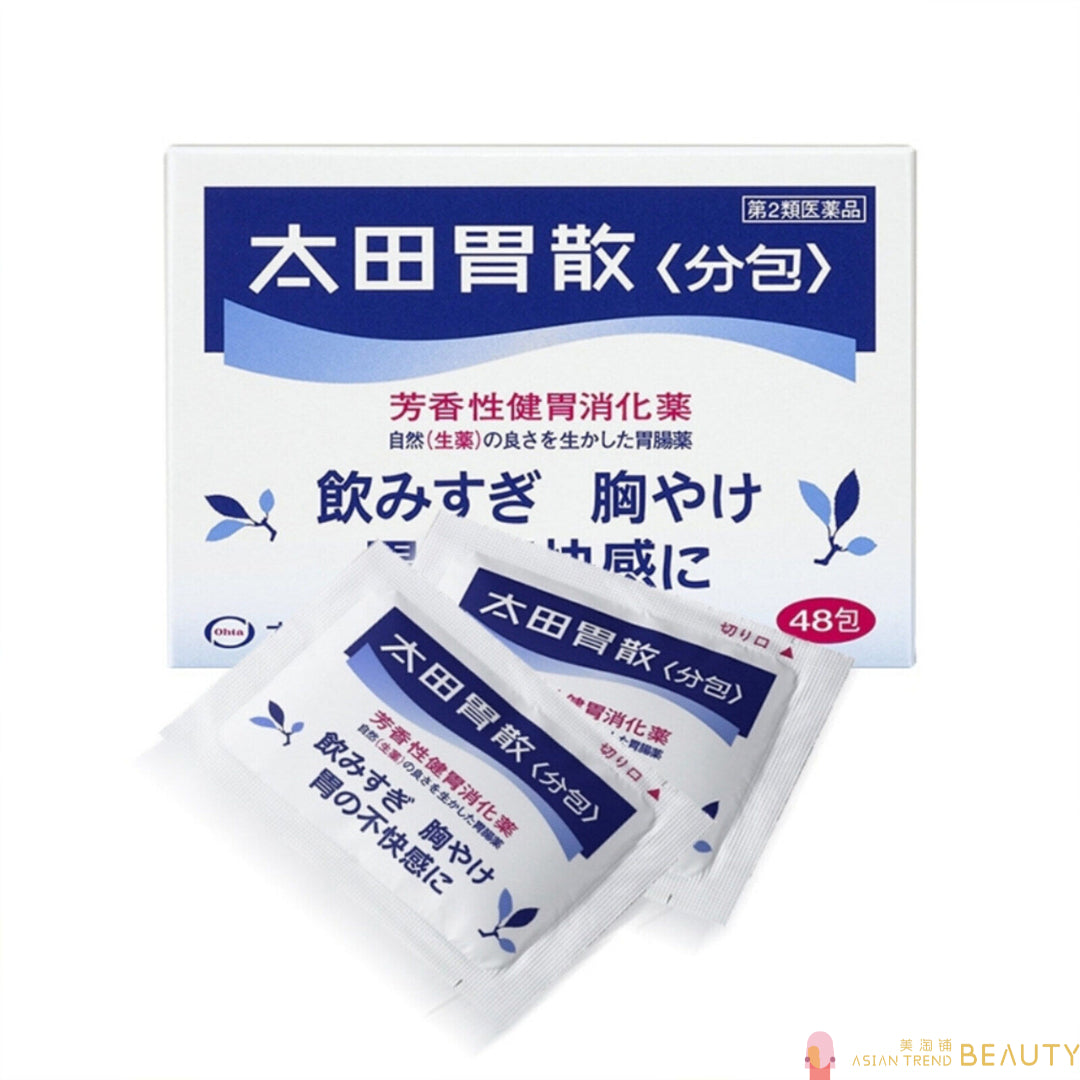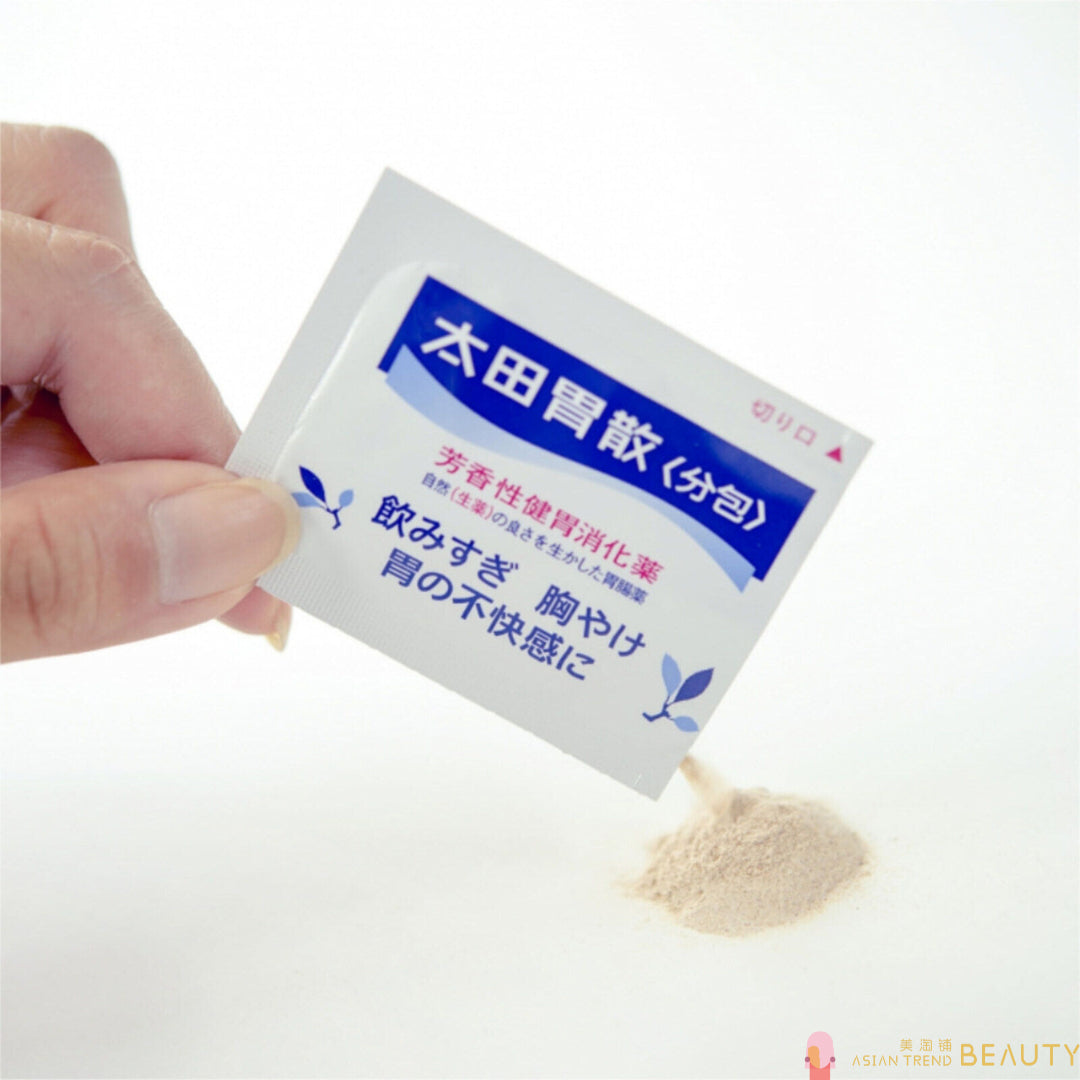 Free Shipping for orders over $58

Get your products delivered for FREE when you order is over $58.