Regular price
Sale price
$69.00 AUD
Unit price
per
Sale
Sold out
❤️ Free samples with every order
🕒 3-6 business days
🚚 FREE Shipping on orders over
$50
✔️ 100%
authentic
products
Shiseido Elixir Japan

Brightening Moisture Lotion
Description
-A whitening lotion that gives a sense of transparency and uniform elasticity, and continues to have a "glossy ball". 
-* Age-appropriate moisturizing care * Whitening is to suppress the production of melanin and prevent blemishes and freckles.
Established in 1983, ELIXIR is an anti-aging skincare brand from Japan that is available across Asia, including China, and in the travel retail market. ELIXIR formulas address individual concerns and help create TSUYADAMA—the inner glow revealed on cheeks only when skin is firm and transparent. The brand is loved by a wide range of customers and has maintained the top sales ranking in Japan for 13 consecutive years*. ELIXIR will continue to strengthen its development as a global brand so that Asian women of any age can be radiant with TSUYADAMA.
Ingredient
Potassium salt of 4-methoxysalicylic acid*, Dipotassium glycyrrhizate*, Hypericum erectum extract, Melilot extract, Hydrolyzed conchiolin solution, Olive leaf extract, Yokuinin extract, L-Arginine hydrochloride, Dutch mustard extract, and Inosit, water-soluble collagen (F), purified water, dipropylene glycol, concentrated glycerin, ethanol, polyoxyethylene (14) polyoxypropylene (7) dimethyl ether, polyethylene glycol 400, 1, 3-butylene glycol, diglycerin Polyoxyethylene polyoxypropylene decyl tetradecyl ether, carboxy vinyl polymer, disodium edetate, potassium hydroxide, erythritol, 2-O-ethyl-L 2-O-ethyl-L-ascorbic acid, xanthan gum, sodium polyacrylate, sodium pyrosulfite, rosemary oil, lysine hydrochloride, wormwood extract (2), phenoxyethanol, fragrance, red #227, yellow #4
Share
View full details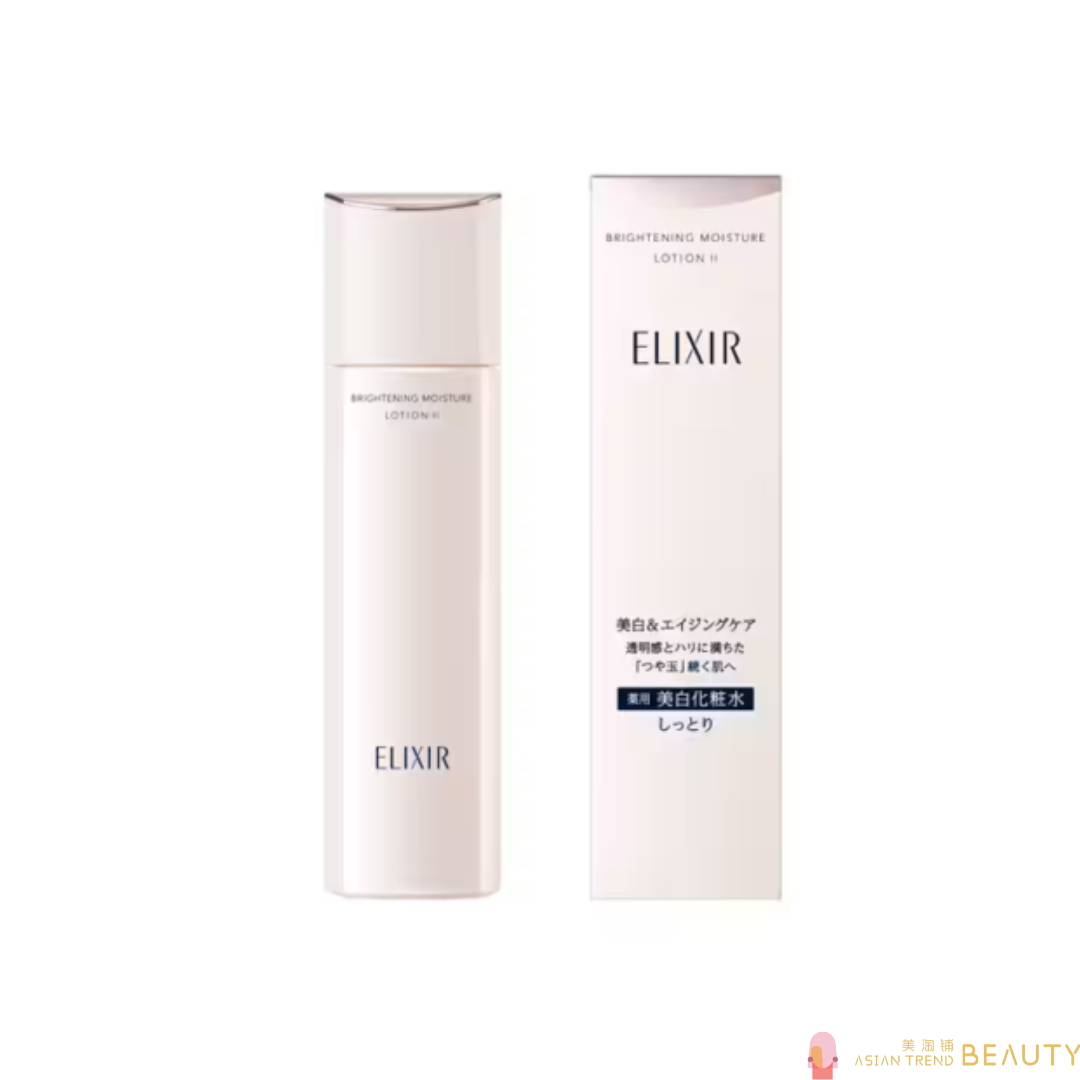 Free Shipping for orders over $58

Get your products delivered for FREE when you order is over $58.